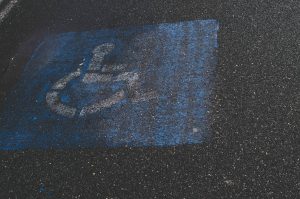 The Department of Justice (DOJ) announced on June 7 that the U.S. is intervening in a qui tam suit against Los Angeles and CRA/LA, formerly known as the Community Redevelopment Agency of the City of Los Angeles, regarding allegations that the city and organization falsely certified that they were compliant with federal accessible housing laws to obtain grants from the U.S. Department of Housing and Urban Development (HUD). In short, the U.S. is joining a lawsuit that alleges the city and its agency unlawfully gained and misused federal funds. If the U.S. and whistleblowers are successful, the settlement or judgement could amount to millions of dollars.
An FCA Claim Against L.A.
The qui tam suit was brought under the False Claims Act (FCA) by Mei Ling, a Los Angeles resident who uses a wheelchair, and the Fair Housing Council of San Fernando Valley, (the Council), a local nonprofit. Ling and the Council provided evidence to the court that L.A. and CRA/LA repeatedly lied to HUD about building accessible housing for people with disabilities. Instead, the defendants used federal grants to build housing that violated Section 504 of the Rehabilitation Act and the Fair Housing Act. The whistleblowers also argue that the defendants violated their affirmative duty to provide people with disabilities fair and equal access to public housing.
More specifically, the whistleblowers allege that the city and CRA/LA did not:
Develop buildings with the minimum number of accessible units as required:

By law, 5% of the units in each federally assisted multifamily housing complex should be accessible for people with physical disabilities. 2% of the units should be accessible for people with visual and hearing impairments.

Monitor sub-recipients of HUD funds for compliance with accessibility laws:

Federal law requires that fund recipients have an on-going monitoring program to ensure people with disabilities are not excluded from the housing, denied benefits, or discriminated against in federally assisted housing.

Maintain a public list of available accessible units and their features.
Under federal law, the city is required to certify that it meets all of these requirements and more each year. By falsely certifying that it met these requirements, L.A. made a false claim to the federal government to unlawfully obtain federal funds.
The Case Carries Serious Allegations
People with disabilities like Ling constantly struggle to find accessible and appropriate housing. Despite living in a large city like L.A., Ling has been vocal about her inability to find accessible housing. She continues to live in an inaccessible unit where she is unable to take a shower. Meanwhile, the city is making it even more difficult for people who have mobility, visual, and auditory disabilities to find safe and affordable places to live. By lying about federal compliance, L.A. not only worsens the accessible housing crisis, but it also profits.
Not the First Allegations
This is not the first time LA has been accused of violating federal housing and disability laws. A suit filed in 2012 based on similar allegations was settled last year for $200 million. In addition to the monetary recovery, the city agreed to ensure that 4,000 affordable units met federal accessibility rules. Considering the U.S. joined the current qui tam suit and the previous settlement, it is likely that LA and the federal government will come to a settlement agreement regarding Ling's claims.  
Do You Have Information About Fraud?
If you have any information about fraud against the federal government, do not hesitate to ask for legal advice. The San Francisco qui tam lawyers of Brod Law Firm are here to help. Call us at (800) 427-7020 to schedule a free consultation.
(image courtesy of Jerry Kiesewetter)