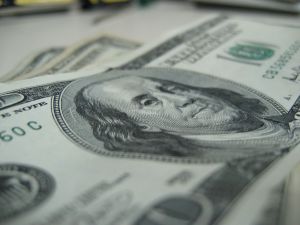 The federal government's quest to stem the tide of fraud against Medicare has been overmatched by a flood of schemes that have been as widespread as they have been varied. For every case of Medicare fraud the government has cracked, it seems, there are many more that are go unpunished. And that is a reason why San Francisco qui tam lawsuit attorney Gregory J. Brod reminds us that brave whistleblowers who step forward with critical information on fraud help buttress the government's efforts to reduce this crime wave against U.S. taxpayers.
According to The New York Times, the federal government is spending $600 million per year to combat Medicare fraud, a campaign that includes the marshaling of expert teams and use of sophisticated computers. Despite Washington's efforts, however, the fraudsters remain several steps ahead of the government. To put the problem in a monetary perspective, it has been estimated that fraud and systematic overcharging against Medicare costs about $60 billion a year, which translates into 10 percent of the program's annual expenditures, but the government was only able to recover about $4.4 billion last year.
Part of the problem stems from the sheer number of claims that must be reviewed for verification purposes: at the Centers for Medicare and Medicaid Services, the agency responsible for overseeing the vetting process, only 3 million claims of an estimated 1.2 billion claims per year are reviewed.
Systemic problems also plague the government's efforts to curtail abuses against Medicare. Foremost among them is the fact that the government employs an army of outside contractors who are poorly managed, with conflict-of-interest issues, political pressures, and competition and lack of communication among the contractors some of the problems that hamper their efforts.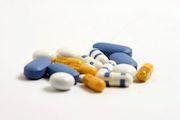 As another example, Medicare opted to shut down a successful hotline in South Florida, which is a hub for Medicare fraud, claiming that the hotline was no longer needed. But the suspension of the hotline has led to calls being routed to a general number, which in turn has significantly slowed down the government's response time to complaints.
But while the pace of addressing complaints in South Florida has slowed down, the variety and depth of schemes against Medicare in the Sunshine State has picked up steam. Indeed, according to the South Florida Business Journal, a study released by the Department of Health and Human Services' Office of Inspector General has found Miami to the be the epicenter of a scheme to defraud Medicare for HIV-related drugs and treatments: it seems that while only 2 percent of Medicare beneficiaries who receive drugs for treatment of HIV live in the Miami area, that small percentage accounts for 24 percent of all billing patterns that have been deemed questionable.
Included among the practices that have raised red flags have been the prescriptions of $6.5 million worth of HIV drugs for 888 patients who have no history of the disease on record. Other eyebrow-raising practices have included prescriptions meted out for an unusually large number of HIV drugs or prescriptions for the medications being written from six or more pharmacies or doctors.

With so many as-yet uncovered schemes to defraud Medicare, the role of whistleblowers who have knowledge of scams being committed can help make a bigger dent on the fraud and curtailing both the fleecing of the U.S. Treasury as well as rising Medicare premiums. If you have knowledge of fraud committed against Medicare or another government agency, please contact the experienced team of attorneys at the Brod Law Firm for a free consultation.
-James Ambroff-Tahan contributed to this article.
See Related Blog Posts:
In One Week, Two Cases Keep Spotlight on Medicare Fraud in Miami
Focus on Potential Medicare Fraud Shifts to Lab Billing
Working With and Protecting Whistleblowers, Bringing Down Schemers Who Defraud the Government and Its Citizens