At the Brod Firm, we do the work we do for many reasons. We enjoy the intellectual challenge and being able to constantly grow, using what we learned yesterday to improve our work today. We enjoy serving our clients and helping them through their legal challenges, difficulties that often arise during life challenges. From an injured pedestrian to a grieving parent, a wronged tenant to a patient whose well-being was sacrificed for someone else's financial reward, we enjoy making a difference. In the particular case of our work as a California health care fraud law firm, we enjoy partnering with inspiring whistleblowers in anti-kickback and other matters to fight for our health care programs and for patients' rights. We are honored to play this role.
Kickback Case Involving Prenatal and Infant Care
Last week, an FBI press release announced the guilty pleas of Tracey Cota and Gary Lang. Both pled guilty to conspiring to violate the Anti-Kickback Statute by referring patients to hospitals in exchange for illegal payments. Lang served as the CEO of a hospital that was a provider enrolled in the Georgia Medicaid program while Cota owned and acted as COO for a corporation that operated multiple medical clinics in the Atlanta region and on Hilton Head Island.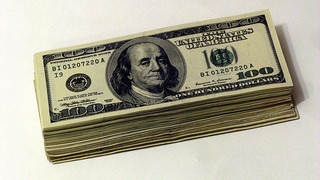 According to the allegations, Cota's clinics focused on prenatal care services with a clientele consisting largely of undocumented, uninsured women. These women were not eligible for federal Medicaid coverage but did qualify for some coverage from the Georgia and the South Carolina Medicaid programs. In the period from July 2000 till July 2012, Cota and Lang were part of a conspiracy to pay kickbacks for the referral of patients from these prenatal care clinics to certain hospitals. Disguised as contracts for translation and eligibility determination services, the kickbacks actually amounted to paid patient referrals that earned the hospitals more than $100 million in reimbursements.
The Danger of Kickbacks in the Medical Care Field
Both the Federal Anti-Kickback Statute and its California equivalent (see also listing within Medi-Cal Fraud prohibitions) prohibit anyone from paying money or offering other compensation in exchange for a referral for services under government health care programs. Language cited in the recent press release gives context to these crimes, noting that the executives profited by using the expectant mothers and infant children "as commodities [] whose health care could be bought and sold for kickbacks and bribes." Kickback schemes of this nature not only misuse Medicaid fund but also "can lead to increased Medicaid costs, corrupt medical decision-making, overutilization of medical services, and unfair competition-and most importantly, insufficient or inadequate care for patients."
A Partnership Against Fraud
Knowledge of fraudulent schemes of any sort is the type of thing that can keep a person awake late into the night, especially when the fraud not only diverts money but also endangers lives. The best cure for this brand of insomnia is speaking up. In the case of health care fraud (and other forms of government contracting fraud), California whistleblowers' lawyer Attorney Greg Brod can help you rest easy, knowing that you are part of the fight against fraud and also that your own rights and well-being are being protected. Call to arrange a consultation.
See Related Blog Posts:
Tainted Decisions: Kickbacks Leave Providers Focused on Money, Not Patient Care
Putting Money Over Medicine: Health Care Fraud, Kickbacks and Patient Recruiters
(Photo by Stan Dalone)