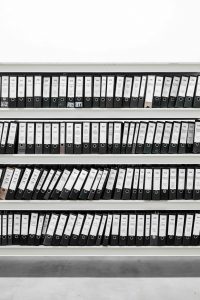 Those who are under investigation for health care fraud may face years in federal prison if they are found guilty, or they ay face civil charges that result in much less severe penalties. It is up to the discretion of the federal prosecutor to determine if the case will be criminal or civil. If you have come forward to report health care fraud, how do you know whether those you have turned in will face criminal or civil charges?
Types of Health Care Fraud
It can be helpful to understand some of the basic laws surrounding health care fraud. The following are come key laws that, when violated, can be result in serious consequences:
If you suspect that your employer is engaging in unlawful healthcare practices, reach out to a California health care fraud whistleblower attorney today to guide you through the next steps.
When Health Care Fraud is Criminal
In many cases, the U.S. Attorney's office will not indicate whether someone is facing civil or criminal charges. This is often because they may investigate someone for a civil violation, such as a breach of the False Claims Act. However, as their investigation continues, federal prosecutors may find the case also involves criminal penalties, depending on the circumstances. For example, if the investigation involves the IRS, grand jury subpoenas, or seizures of property, criminal charges will most likely apply.
Suspect Health Care Fraud? Contact a San Francisco Qui Tam Attorney
Health care fraud is a serious crime that impacts all U.S. citizens. Those who believe they know of someone committing health care fraud should reach out to a whistleblower lawyer in San Francisco for help. Contact Willoughby Brod, LLP today at (800) 427-7020. We are serious about providing you with the help you need to ensure that your rights are protected. No one should try to blow the whistle on their own. Contact us today for your free case evaluation.
Related Posts:
Most Common Types of Pharmaceutical Fraud
Key Distinctions Between the Anti-Kickback Statute and Stark Law
(image courtesy of Samuel Zeller)