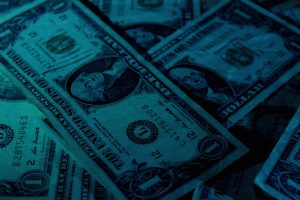 People make mistakes in the course of their job every day. When those 'mistakes' are intentionally made by a physician or health care billing administrator, though, they are considered fraud. The U.S. Department of Justice (DOJ) has spent the last few years cracking down on health care fraud, with the help of whistleblowers.
Billing and coding errors are the most common violations under the False Claims Act. The following are the most common ways those in the health care industry come to be under investigation by the DOJ.
Inaccurate Billing Codes
When billing the Centers for Medicare and Medicaid Services (CMS), numerous codes are used. When those bills include incorrect codes, the DOJ considers this a form of health care fraud. If you notice your employer habitually making these types of errors, reach out to a health care fraud attorney in San Francisco for help.
Inflating Items or Services Rendered
This practice, also commonly referred to as "upcoding," is a form of using inaccurate billing codes, and it is taken very seriously. Upcoding involves health care providers submitting a code for an item or service that is reimbursed at a higher rate than the actual item or service rendered.
Unbundling
CMS requires that when health care providers ask for reimbursement of certain services and types of equipment, that these are bundled together. When these bundles are submitted, they are reimbursed at a lower rate. Unbundling these services and supplies results in a larger reimbursement for the health care provider, and is considered fraud.
Duplicate Billing
When a health care provider asks for reimbursement for services or supplies, they are only allowed to ask for reimbursement once. If they bill the same program twice for the same service or item, bill different programs for the same service or program, or bill a government agency and also bill a private insurance company for the same service, this is considered duplicate billing. Even if the duplicate billing was done accidentally, it is still considered fraud.
Non-Compliance
It is imperative health care providers submit the correct code when billing CMS. However, it is just as important that they also comply with the number of technical requirements CMS asks providers to follow. When they do not, the government may consider this non-compliance with billing conditions, which is a type of health care fraud.
Billing for Ineligible Costs
CMS will reimburse health care providers for many things, such as certain types of equipment and services rendered. They will not however, reimburse for other items such as training expenses, staff meals, or travel taken by the health care provider. When these costs are included in a bill for reimbursement, the government will investigate to determine if fraudulent activities took place.
Billing for Services Considered "Not Medically Necessary"
Health care providers may think that a service is medically necessary to treat their patient. This does not mean though, that CMS will consider every service the same way. When these agencies are billed for reimbursement for services they do not consider medically necessary, the health care provider could face scrutiny for committing fraud.
Physician Certification Fraud
Some health care services, such as home health and hospice services, require a physician certification. When a doctor provides these services and asks CMS for reimbursement, but does not have the proper certification, that person can be charged with health care fraud.
Contact a Health Care Fraud Whistleblower Lawyer in San Francisco
Health care providers are professionally obligated to comply with CMS requirements and coding practices. When they intentionally break the rules for their own gain, the provider may come under investigation by the DOJ. If you know about health care fraud being committed and want to fulfill your responsibility to put a stop to it, a San Francisco health care fraud lawyer can help. Contact Willoughby Brod, LLP today at (800) 427-7020 for your free consultation.
Related Posts:
Five Commonly Needed Medical Services Not Covered by Medicare
Four Tips for Avoiding Medicare Scams
(image courtesy of Aidan Bartos)