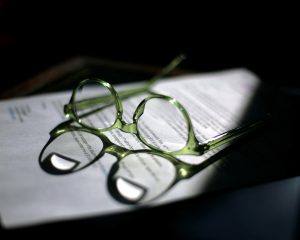 The federal government has once against settled a qui tam claim based on the False Claims Act (FCA) with a medical provider. In April, the government announced it came to an agreement with dermatologist and surgeon Dr. Norman A. Brooks, M.D., for $2,681.400 based on false billings to Medicare. Dr. Brooks owns a medical facility in Encino, California. The federal government continues to aggressively enforce the FCA and health care providers are a main target. Fraudulent claims to Medicare and Medicaid are unfortunately common and can unlawfully keep millions of dollars from the federal government.
Qui Tam Claim Against California Dermatologist
Dr. Brooks' former employee Janet Burke brought the qui tam lawsuit under the FCA against the physician. Burke alleged that Dr. Brooks would falsely diagnose patients with skin cancer in order to bill Medicare for services and Mohs surgeries he unnecessarily performed. Mohs micrographic surgery is a procedure to remove certain types of skin cancers in certain areas of the body. It is known as the best way to remove Basil Cell Carcinoma and Squamous Cell Carcinoma. It leaves behind the greatest amount of healthy tissue. Dr. Brooks would invoice for this type of surgery because it was more costly and returned a higher reimbursement than other procedures for removing skin cancer or lesions.
The Resolution of Dr. Brooks' FCA Case
In addition to the more than $2.6 million settlement, Dr. Brooks entered into a three-year Integrity Agreement with the U.S. Department of Health and Human Services. He must create and maintain a compliance program that includes training for his employees and review procedures regarding Medicare and Medicaid claims.
Due to her position as the relator, also known as the whistleblower, in the FCA qui tam case, Burke will receive more than $480,000.
The Government's FCA Recovery for Health Care
Health care fraud is a continuous issue across the country. Between 2009 and 2016, the federal government recovered $19.3 billion from health-care-related fraud cases. This recovery restores funds to federally funded health care programs such as Medicare, Medicaid, and TRICARE. In 2016 alone, the government's largest FCA recovery was within the drug and medical device industry with $1.2 billion. This included settlements or awards against Wyeth and Pfizer Inc., Novartis Pharmaceuticals Corp. Tenant Healthcare Corp., Millennium Health, Kindred Healthcare Inc., and more.
The current federal administration has signaled that it will continue to enforce the FCA, which means health care companies, including major health insurers, can expect a high level of scrutiny in regard to allegations of fraudulent claims.
Do You Have Evidence of Fraud?
If you are an employee of a business that contracts with the California or federal government and you believe your employers are fraudulently obtaining or retaining government funds, call a California qui tam lawyer of Brod Law Firm right away at (800) 427-7020. We have experience representing individuals from all types of industries in their qui tam cases on behalf of a state or federal government. We know the intricacies of these types of claims and are ready to protect your rights as a whistleblower.
(image courtesy of Bob Brents)