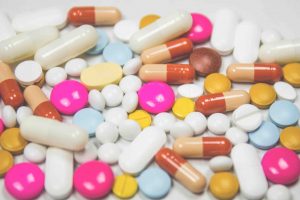 The University of California recently announced that it uncovered evidence of a fraudulent health care scheme targeting students. Local health care providers would recruit and encourage students to enroll in fake clinical trials or apply for fake jobs. This allowed them to gain the student's personal and health plan information. These providers would then write fake prescriptions in the student's names to ultimately obtain close to $12 million from UC. The university found at least nine individual health care providers were involved.
UC Filed Complaint in Los Angeles County
UC filed a complaint against the allegedly fraudulent health care providers on April 20 in the Los Angeles County Superior Court. Listed as defendants are California Clinical Trials, LLC, Studios Pharmacy, Excel Care Pharmacy, Pharma Pro Solutions, and 17 individuals, including physicians, surgeons, pharmacists, nurse practitioners, physician assistants, and other medical professionals.
In the complaint, UC outlined how the defendants created California Clinical Trials, LLC and then recruited students at job fairs and through Facebook to try out certain medications. At the job fairs, the company would suggest students could obtain marketing jobs at pharmaceutical companies if they provided medical and health insurance information and agreed to try medications. The social media advertisements offered $550 to students who enrolled in the fake clinical trials. UC alleges this fraud began as far back as the fall of 2016 and continued up to the filing.
The health care providers filled a number of different prescriptions, including those for Dermacin, Inflammacin, Diclofex, Mebolic, Migranow, Inflammation Reduction Pak, and Xelitral. Many of these drugs were part of what is known as "convenience kits." These are made up of low-cost, off-patent drugs that are billed to insurers and government programs as more expensive, patented, or brand-name drugs for the purpose of receiving a greater reimbursement from the UC student health insurance plan. In most cases, the prescriptions were written without a medical examination of the student or a diagnosis requiring the drug. It appears as if the students did not always know the prescription was being written and the medication dispensed.
UC has asked the judge to order a halt to California Clinical Trial's actions. Individual UC locations have alerted students to these fraudulent schemes and are providing education on how to avoid similar scams in the future
Health Care Fraud is Common
Fraudulent schemes against state and federal government agencies are unfortunately common. Since the health care industry revolves around reimbursements from insurers and government agencies, health care providers often find ways to invoice for more expensive or entirely unnecessary services or medications. Until there is a sign that a provider is running too many of the same types of tests or prescribing too much of a medication, fraud can be difficult to catch. That is why providers often get away with fraudulently obtaining millions of dollars before they are caught.
Do You Have Information About Health Care Fraud?
If you work for a health care provider and you have information regarding your employer incorrectly invoicing the state or federal government to obtain higher reimbursements, contact a San Francisco health care fraud lawyer from Brod Law Firm today at (800) 427-7020.