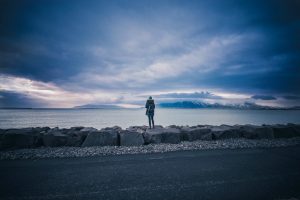 The False Claims Act is a crucial tool for the government to be able to recover fraudulently obtained or retained funds. Under the FCA, the federal government, or private citizens on its behalf, can bring lawsuits against individuals or certain entities that have made a false or fraudulent claim, resulting in that individual or entity wrongfully obtaining or keeping money from the government. Fraudulent claims are often made in relation to health care programs like Medicare and Medicaid so that individuals or entities receive greater disbursements than they deserve. Under the FCA, the individuals who can be held liable for false claims are "any person." However, the federal courts have been left to define who counts as a person and who does not.
U.S. ex rel. Brinkley v. University of Louisville
In January, the U.S. District Court of the Western District of Kentucky in the case U.S. ex rel. Brinkley v. University of Louisville had to answer the question of whether a party accused of making a false claim was a person. This federal court is neither the first to do so, nor will it be the last. The plaintiffs in this case filed a qui tam action as private citizens on behalf of the federal government against the University of Louisville, two of the university's foundations, and eight university researchers. The court found based on previous federal decisions that a state university cannot be held liable under the FCA because it is not a person. No state agencies or entities that can be considered arms of the state are people under the FCA.
Who is Not a Person Under the FCA
There are certain types of entities who are not individuals, but who count as a person under the FCA. However, these types of entities are not considered persons under the FCA and therefore cannot be sued for making false claims based on this statute:
A state

A state agency

A public university

A public hospital

A sovereign tribe
Determining if a Party Counts as a Person Under the FCA
Federal courts are often posed with the difficult question of whether a certain entity is part of the state or whether it may be treated as a person under the Federal Claims Act. To determine this issue, courts will seek to answer certain questions.
How autonomous is the party from the state?

A court will review how autonomous the party in question truly is. Is it independent of state control or is it controlled by a state entity or individuals sitting in state government positions?

How does state law treat this party?

Courts will review both state statutes and case law to determine the state's connection to and treatment of the party in question. Is the entity treated like a state agency or a private party?

Is the party financed independently from the state?

Courts will look to see how an entity is funded and whether it provides for its own financing or relies heavily on state funds.

Who would pay the judgement?

If a judgement from an FCA case would be paid for by the state, then the party is like an "arm of the state" and not a person under the law.

Does the party perform central government functions?

If the entity performs important and central government functions, it is unlikely to be a person.
These are crucial questions in determining whether a party is a person, though courts can look at myriad factors to make this determination.
Do You Know of a Fraudulent Claim Against the Government?
If you believe you have information or evidence of a false claim made to the federal government that results in a person or business making a profit, contact a San Francisco qui tam attorney at Brod Law Firm right away. We can analyze your situation and inform you of your legal options.
(image courtesy of Chris Lawton)