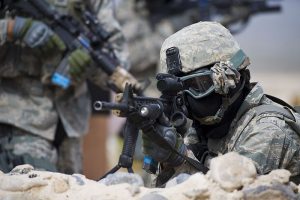 This February, a federal district judge from the Southern District of New York, part of the Second Circuit Court of Appeals, determined a whistleblower who voluntarily dismissed his False Claims Act (FCA) case against L-3 Communications EOTech Inc. in 2014 could not share in a settlement later reached between L-3 Communications and the federal government in 2015. While this ruling may not be law across the U.S., it is an important opinion for potential qui tam plaintiffs to consider since other federal judges would likely come to the same conclusions. Ultimately, whistleblowers will need to see the entire case through to benefit from a settlement or judgment in the government's favor.
The L-3 Communications Case
The whistleblower against L-3 Communications was a quality control engineer for the company from May to June 2013. In August 2013, he stated that the company sold defective holographic firearm sights to the American military and law enforcement agencies. The sights were supposed to work in temperatures from negative 40 degrees to 140 degrees Fahrenheit and with humidity. However, they were allegedly defective because they were inaccurate in extreme hot and cold temperatures and humid conditions.