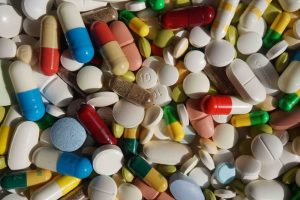 In early April, two executives for a business offering alcohol and drug abuse treatment services were arrested for healthcare fraud. Mesbel Mohamoud, 45, and Erlinda Abella, 63, both of Inglewood, are accused of submitting bills to Medi-Cal for services that were either not provided or were not eligible for reimbursement. Authorities allege Mohamoud and Abelle fraudulently sought more than $2 million in reimbursements.
If you have any information regarding a healthcare business fraudulently billing a federal or state medical program, contact a San Francisco health care fraud lawyer at Brod Law Firm right away.
Further Details of Alleged Healthcare Fraud
Mohamoud owns and is the executive director of The New You Center (TNYC). Abella co-founded the business with Mohamoud in 2005 and is the program director. TNYC contracted with Medi-Cal's drug program to provide medically necessary substance abuse treatment services to adults and adolescents in Los Angeles County.
A 23-count indictment alleges that the company submitted false invoices to Medi-Cal for counseling sessions that did not occur, were not conducted in authorized places, or did not adhere to Drug Medi-Cal regulations regarding the number of patients and duration. The indictment also alleges that Mohamoud and Abella falsified documents related to services allegedly provided to clients, forged client signatures on documents, and billed for services for clients who did not have a substance abuse issue. Many of the fraudulent invoices dealt with providing services to girls residing at Dimondale Adolescent Care Facility group homes where TNYC was not authorized to provide care.
The government claims TNYC submitted false and fraudulent claims for more than $2 million between 2009 and 2015, and was paid more than $1.8 million.
The Charges
A grand jury indicted both defendants on 21 counts of health care fraud and two counts of aggravated identity theft. Mohamoud and Abella, if convicted, face up to 10 years in prison for each health care fraud count. If convicted of identity theft, the face at least two years in prison per count.
How Healthcare Fraud Cases Arise
Many potential healthcare fraud cases arise through investigations by the Federal Bureau of Investigations (FBI), Health and Human Services-Office of Inspector General, and the Drug Enforcement Administration. Their investigations may come about when a government agency notices suspicious activity or through tips.
As a private citizen, you can take information regarding possible health care fraud to federal or state authorities. You also have the option to speak with an attorney about filing a qui tam action, which is another way healthcare fraud cases arise. A qui tam action is a lawsuit based on the False Claims Act. You file the suit on behalf of the government and yourself. Once the government is notified, it can investigate the situation and choose whether or not to join the case as a party. If the case eventually leads to a beneficial outcome for the government, then you will receive a portion of the jury award or settlement.
To learn more about qui tam lawsuits, contact Brod Law Firm today.
(image courtesy of Andres de Armas)