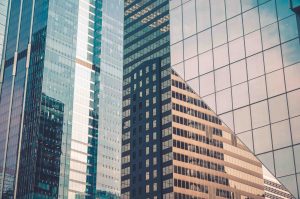 On December 21, 2018, the Department of Justice released its statistics for Fiscal Year 2018 for actions taken under the Federal False Claims Act. The news release listed several notable cases and provided daunting statistics regarding the scope of fraud committed against the government in our country.
Federal False Claims Act
The Federal False Claims Act is a law that allows the government to go after both companies and individuals who file false invoices or claims in order to get paid by the government for services or products. The law also allows "relators" to recover from those who defraud the government as an incentive to citizens to help the government curb fraud and abuse in government programs.  Relators can receive up to 30% of the recovered proceeds through "qui tam" lawsuits.
FY2018 Overview
For the Fiscal Year that ended on September 30, 2018, the Department of Justice recovered more than $2.8 billion in settlements and judgments from companies and individuals who were alleged to have defrauded the government. Of this amount, $2.5 billion involved the health care industry and included actions against drug and device manufacturers, hospitals, managed care organizations, pharmacies, physicians, and laboratories.
Health Care Fraud Recovery
DOJ notes that the largest recoveries in 2018 came from drug and medical device manufacturers.  In one action, a manufacturer paid $625 million to resolve allegations that it circumvented safeguards regarding the integrity of the nation's drug supply and repackaging rules for drugs intended for cancer patients.  State Medicare received over $43 million from the proceeds. In another case, a different manufacturer paid $33.2 million to settle claims that it made an unreliable diagnostic device that was then marketed to clinicians to help diagnosis a number of serious conditions. Another drug manufacturer paid DOJ $210 million for a kickback scam where they paid Medicare co-payments for patients in order for the manufacturer to increase prescription drug prices. A California medical holding company paid $270 million for providing inaccurate information that caused substantial inflation of Medicare payments. This case was a qui tam action in which it was alleged that the company engaged in a practice of chart reviews that added unsubstantiated or duplicative diagnosis codes to thereby increase Medicare payments or stop repayments for services that had been overcharged. There were also numerous cases highlighted in which physicians and health care organizations were illegally compensated to induce patient referrals. DOJ referenced these types of cases specifically to indicate that they are placing "great importance" on violations of the Anti-Kickback Statute so as to keep ensuring that medical decisions and services are provided based on need and not improper financial considerations.
Procurement Fraud
The government is a huge consumer of goods and services and unfortunately, some of these transactions are fraudulent. DOJ highlighted several of these cases. One case involved a long-running complaint regarding a manufacturer of fibers used in bullet-proof vests. It had been argued that the vests were not fit for use. The manufacturer settled the case for $66 million.  Another case that was highlighted involved false billing for services that were provided to the U.S. Navy at ports throughout the world. Due to the overstated billing, the service provided was overvalued and the provider paid back $20 million to the government.
Other Recoveries
The government highlighted other recoveries, as well, including a recovery from a large financial firm for going outside of accepted accounting practices in its actions overseeing audits for a mortgage lender who committed fraud and later failed. As a result of this failure, the accounting firm paid out almost $150 million to the government. The DOJ also highlighted the case of Lance Armstrong wherein he paid $5 million back to the government to resolve allegations of fraud regarding the sponsorship of the United States Postal Service bicycle team.
Qui Tam Statistics
The government noted that 645 qui tam lawsuits were filed in FY2018 and recoveries from either judgments or settlements totaled over $2.1 billion in these actions. The government paid out $301 million to the relators of these cases. Clearly, as stated in the DOJ news release, qui tam actions make up the main vehicle for the government to recover taxpayer dollars in fraud cases. Assistant Attorney General Jody Hunt even went so far as to state "Whistleblowers have played a vital role in unmasking fraudulent schemes that might otherwise evade detection. The taxpayers owe a debt of gratitude to those who often put much on the line to expose such schemes."
In summary, fraud is a continuing drain on our country's resources. The statistics released by DOJ show that the problem is at epidemic proportions, especially in health care fraud. By being vigilant and saying something when they see something, whistleblowers continue to contribute greatly to the resolution of fraud cases and to the reimbursement of government funds. Qui tam lawsuits have a place of great importance within the legal framework and help justice be served.
(image courtesy of Max Bender)