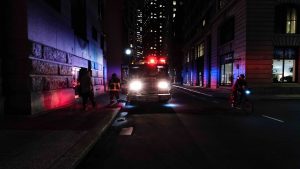 The U.S. Department of Justice announced on November 28 that two former health care employees pleaded guilty to Medicare fraud. Aharon Aron Krkasharyan, 53, was employed as a quality improvement coordinator at Mauran Ambulance Inc., a Los Angeles area ambulance company that provided non-emergency services to Medicare patients. Maria Espinoza, 47, was an administrative assistant at DaVita Doctors Dialysis of East Los Angeles.
Both pleaded guilty to fraud charges for a scheme that caused $6.6 million in fraudulent claims to be submitted to Medicare. They are scheduled to be sentenced in the spring of 2018.
If you have any information regarding a similar Medicare or Medi-Cal kickback or fraudulent claim scheme, you should contact a San Francisco health care fraud attorney from Brod Law Firm right away. You may be able to bring this illegal activity to state and federal authorities' attention or to file a False Claims Act (FCA) qui tam suit yourself, potentially benefiting from a jury award or settlement.
A Medicare Fraud Scheme
Krkasharyan admitted that between June 2011 and April 2012, he conspired with others to submit claims to Medicare for ambulance transportations services for patients who did not need these services. He and his co-conspirators instructed the company's emergency medical technicians to hide the patients' real medical conditions by altering paperwork and creating fraudulent reasons to support the ambulance services.  
Espinoza admitted that she conspired with an employee of Mauran, the ambulance provider, to receive kickbacks in return for referring dialysis patients to the company, whom the company would submit claims to Medicare for non-emergency ambulance services. Under federal law, any Medicare claims that result from an illegal kickback scheme are fraudulent.
Other Co-Conspirators Previously Pleaded Guilty
Three other individuals were previously charged with fraud related to this scheme and already pleaded guilty. Earlier in November, Toros Onik Yeranosian, 55, the previous owner of Mauran, and Oxana Loutseiko, 57, the previous general manager of Mauran, pleaded guilty to one count of conspiracy to commit health care fraud for their roles in the scheme. Yeranosian admitted that Mauran submitted at least $6.6 million in fake and fraudulent claims to Medicare for medically unnecessary ambulance services and that Medicare paid at least $3.1 million of those claims.
Christian Hernandez, 36, the previous dispatch supervisor at Mauran, pleaded guilty to conspiracy to commit health care fraud in December 2015.
Potential Punishments
All five individuals face years in prison and thousands of dollars in fines. They have also all agreed to pay restitution to Medicare.
Contact a Health Care Fraud Lawyer if You Have Information
The case above was investigated by the Federal Bureau of Investigations and Department of Health and Human Services Office of Inspector General. It was part of the Medicare Fraud Strike Force, whose purpose is to root out and prosecute fraudulent schemes that cost the U.S. government millions of dollars every year. However, many cases like this are prosecuted because of private citizens who come forward with information they have regarding their employers or coworkers' fraudulent schemes that include illegal kickbacks and fraudulent claims being submitted to Medicare or Medi-Cal.
If you have information about health care fraud that you know is not publicly available to the authorities, contact Brod Law Firm right away. If you have enough evidence to move forward with a qui tam claim, then you may be able to help the government recover funds and you may receive a percentage of those funds.
(image courtesy of Osman Rana)