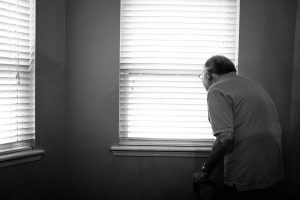 Four San Diego nursing homes owned by Brius Management Co. have agreed with the federal and state governments to resolve civil allegations regarding illegal kickbacks and health care fraud by paying a $6.9 million settlement.
The investigation into the Point Loma Convalescent Hospital, Brighton Place located in San Diego, Brighton Place located in Spring Valley, and Amaya Springs Health Care Center in Spring Valley began through a qui tam lawsuit regarding false claims submitted to Medicare and Medi-Cal. The whistleblower's allegations enabled the government to investigate the claim and eventually enter into Deferred Prosecution Agreements (DPAs) and a Corporate Integrity Agreement with these four facilities.
If you work for a nursing home, hospital, or other medical facility and you aware of an illegal kickback scheme or false claims being made to Medicare or Medi-Cal, contact a San Francisco health care fraud lawyer from Brod Law Firm right away.
The Nursing Home's Health Care Fraud
In regard to the illegal kickback scheme, the four nursing homes have agreed to pay a settlement based on their employees paying kickbacks to discharge planners at Scripps Mercy Hospital San Diego in order for them to induce patient referrals to the nursing homes. In the DPAs, the nursing homes admitted that the nursing home employees paid the illegal kickback scheme without Brius Management Co.'s knowledge. The employees used corporate credit cards to buy gift cards, massages, sporting event tickets, and a cruise, which were all given to employees at Scripps Mercy Hospital.
Once the nursing home obtained patients due to the illegal kickbacks, they then unlawfully submitted claims to Medicare and Medi-Cal for the services provided to these patients. Submitting claims to state and federal health programs for patients referred through an illegal kickback scheme is considered fraud.
The Nursing Homes' Settlement
The nursing homes have agreed to pay the U.S. $ $1,785,967 through three annual installments, the first of which was paid in November 2017. The nursing homes also agreed to pay California $240,950, which was completed in November as well. If certain conditions are met, then the hospitals will pay the U.S. up to $4.9 million.
The Whistleblower's Recovery
When a whistleblower comes forward with a qui tam suit under the federal or California False Claims Act, then this person may be able to recover a portion of the government's settlement or jury award. So long as the government obtains compensation based on the qui tam suit, whether or not it officially joined the lawsuit, the whistleblower is entitled to up to 30% of the recovery.
In this case, the whistleblower, Viki Bell-Manako, a former employee of one of the nursing homes, will receive 20% of each settlement payment.
Do You Have Information About Health Care Fraud?
Whether you work at a large hospital or for a solo practitioner, abiding by federal and state law is essential. If you believe your employer or other employees of the establishment are breaking the law by paying or receiving kickbacks or are sending false bills to Medicare or Medi-Cal, then contact a California health care fraud attorney from Brod Law Firm to learn more about your rights and options. You may have the right to file a qui tam suit, enabling the government to regain illegally obtained funds and benefitting from the financial recovery yourself.
To learn more, call (800) 427-7020 to schedule a free consultation.
(image courtesy of Alex Boyd)