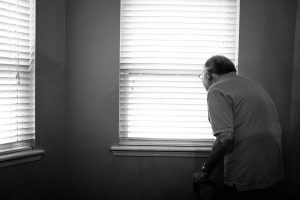 Sentencing for four California residents who pleaded guilty to conspiracy to commit health fraud was recently handed down. Geoffrey Ricketts, 49, Marla Ricketts, 38, Samuel Kim, 41, and Sunyup Kim, 40, all pleaded guilty in late 2016 and early 2017 after being indicted in June 2015.
Glucose Meter Fraud Scheme
These individuals created a fraudulent scheme regarding the sale of "talking glucose meters," which were not medically needed or requested by consumers. They did so through the operation of Care Concepts, LLC and Choice Home Medical Equipment and Supplies ("Care Concepts"). The main corporate business was based out of Louisiana, while Care Concepts had its principal place of business in Chatsworth, California.
The defendants would pay kickbacks to workers at call centers in California and South Carolina who would cold-call Medicare recipients to convince them to accept the talking glucose meters and other supplies. Care Concepts would then bill Medicare for these glucose meters and supplies, which the consumers did not want or need. Between 2007 and 2015, they caused Medicare to receive thousands of false claims and created a $38 million fraud scheme.
Sentencing
Each defendant was sentenced based on his or her involvement in the scheme:
Geoffrey Ricketts: Up to 46 months in prison and $1,338,210 in restitution.

Marla Ricketts:  Fiveyears of probation and $39,880.46 in restitutions.

Samuel Kim: 25 months in prison and $988,593 in restitution.

Sunyup Kim: 12 months and one day in prison, two years of supervised release, and $93,927 in restitution.
Do You Have Information About Health Care Fraud?
The case above was investigated by the Federal Bureau of Investigation and the Office of Inspector General for the U.S. Department of Health and Human Services. However, this case and many others would not be possible without private citizens being willing to come forward with private information regarding fraudulent billing practices.
In the case against the Ricketts and Kims, a number of employees testified regarding the business's practices. This helped prosecutors build a case. In some situations, employees with information about health care fraud can come forward themselves and file a qui tam lawsuit under the federal or a state False Claims Act. A qui tam lawsuit is one filed against the party allegedly committing fraud on behalf of the government. It is kept secret for months or years, giving the government time to investigate the claims and decide whether it should join the suit.
If a qui tam suit leads the government to obtain a settlement agreement or court award, then the whistleblower receives a portion of the monetary recovery.  
Contact a San Francisco Health Care Fraud Lawyer for Advice
As an employee, it can be difficult to tell when poor business practices amount to fraud. If you believe something your employer is doing is not only unethical but also illegal, contact Brod Law Firm today. Experienced qui tam attorney Greg Brod can review your employer's billing practices with you and review the private information you have. If it appears there is a FCA violation, then Greg Brod can explain your legal options and whistleblower rights.
For more information on health care fraud cases, call (800) 427-7020 and schedule a free consultation.