Sometimes good organizations, with good missions and many good people on board, do bad things.  A notable example is when a charity or public service group falsifies information with respect to a federal grant or other government support.  It can be hard to speak up against any large organization and it can be even harder in the case of a group you know does good work.  Still, it is important — knowingly falsifying a federal grant application or violating its terms is wrong no matter how well-intentioned the ultimate mission.  As a recent settlement reminds us, making false claims for federal grants, a type of federal grant fraud, is a violation of the False Claims Act and charitable organizations must, like any recipient, obey the terms of government grants and use the money in a responsible manner.  As a law firm for federal grant fraud whistleblowers, we take these cases seriously and believe that ensuring accountability is an important form of protecting taxpayer money.
Big Brothers, Big Sisters Pays $1.6 Million to Settle False Claims Charges
On January 21, the Department of Justice ("DOJ") issued a press release announcing that Big Brothers Big Sisters of America ("BBBS") agreed to pay $1.6 mi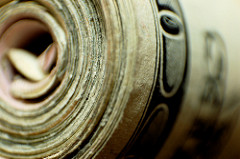 llion to resolve allegations it made false claims relating to DOJ grants.  BBBS is a national organization with some 300 affiliate agencies that help provide mentoring support to children across the country.  BBBS has received millions of dollars in grant funds since 2004 from the DOJ in order to support programs for at-risk youths.  These grants require that BBBS maintains sound accounting processes and uses financial management systems that comply with federal regulations/guidelines, principles aimed at ensuring grant funds are accounted for and directed toward appropriate purposes.
In the recent litigation, the government alleged that BBBS violated the rules with respect to three specific DOJ grants awarded between 2009 and 2011.  Following a 2013 audit, the DOJ alleged that BBBS commingled grant money with general operating accounts, failed to segregate expenditures in order to guarantee grant funds were used as intended, and failed to maintain appropriate internal financial practices to ensure proper use of grant money.  Principal Deputy Assistant Attorney General Benjamin C. Mizer explains the reason for concern: "Organizations such as Big Brothers do great work, but in carrying out their mission they also have an obligation to the populations they serve and to the taxpayer to ensure that government grant funds are used responsibly according to the rules."
Although BBBS has not admitted to any wrongdoing, the organization agreed to pay $1.6 million to settle these allegations.  Since 2013, the organization has replaced its management team and begun putting policies in place to control the use of federal grant money.  The settlement also includes an agreement by BBBS to implement strict compliance measures to ensure proper use of grant funds including the creation of whistleblower policies and a commitment to regular audits by both internal and independent auditors.
Government Grants: Funding Comes With Serious Obligations to Ensure Proper Use of Taxpayer Money
Like other government agencies and programs, the DOJ manages a number of programs that provide grants to help achieve important goals such as effective crime fighting and crime prevention measures.  According to the Grants 101 webpage developed by the Office of Justice Programs, one of the things a grant manager considers when evaluating a grant application is whether the "activities proposed in the application are measurable, achievable, and consistent with program or legislative requirements as stated in the solicitation."  This obligation is clearly intended to protect taxpayer money from misuse and/or improper use.
Government Grant Fraud: Whistleblowers and Whistleblowers' Counsel
As with so many fraud cases, whistleblowers are essential to identifying fraud and prosecuting the offenders.  Most whistleblowers have attempted to raise their concerns internally, but when they are met with silence or outright resistance, they turn to us.  We are a law firm for government grant fraud whistleblowers, headed by an attorney dedicated to fighting government contract fraud abuse in all forms.  If you believe you've witnessed the misuse of, improper accounting for, or other fraud in conjunction with government grants (or, indeed, any improper claims for government funds from false Medicare filings to cheating on military contracts), please call our firm at (800) 424-4700.
See Related Blog Posts:
Government Fraud Case Study: The Violation of "Buy American" Clauses in Government Contracts
Fiscal Year 2015 and the False Claims Act: Reviewing Another Successful Year
(Image by Zach Mccarthy, aka zzzach)