Sometimes it seems like the terms "health care fraud" and "Medicare fraud" are interchangeable. Medicare related fraud is a topic of great concern, but it is important to remember that Medicare is not the only government health care agency targeted by scammers. Medicaid fraud is also a growing problem and our Medicaid fraud law firm is proud to partner with whistleblowers who step forward to bring the perpetrators to justice and return funds to this important program.
Medicaid Fraud Generally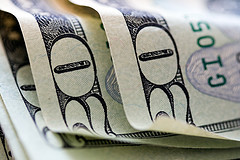 The National Association of Medicaid Fraud Control Units ("NAMFCU") brings together professionals from across the country to fight Medicaid provider fraud, an epidemic that costs the nation's taxpayers hundreds of millions of dollars each year. As the NAMFCU's website explains, the perpetrators of Medicaid fraud range in size from sole practitioners to large medical institutions and include all segments of the health care industry from hospitals and home health providers to pharmacies and medical equipment companies. Examples of Medicaid fraud include: Billing for services that were not rendered and/or patients not actually seen; Billing both Medicaid and a private insurer for the same treatment; Misrepresenting provider credentials; Charging for unnecessary treatment, and; Kickback schemes involving the exchange of improper payments in exchange for referrals.
An Example: Federal Authorities Investigating Scheme Involving Children's Mental Health Services Just this month, news outlets including Raleigh's ABC11 reported on an egregious case of Medicaid fraud involving a high profile individual. Eric Leak played football for NC State from 1997 to 2000. In more recent years, Leak was banned from the school's campus after allegedly giving illegal compensation to student athletes. Federal investigators now believe Leak and his wife were also involved in a complex Medicaid fraud scheme.
The Leaks own Nature's Reflections, a company that purports to provide mental health services to children in the Medicaid system. According to government allegations, the company billed Medicaid for over $8.5 million in the past two years including numerous bills for services that were never actually provided. The details in the news report and in an affidavit filed by the government in a federal court are stunning even to our experienced health care fraud law firm. In one example contained in the affidavit, the company billed $26,000 for more than 100 visits by a patient whose family told investigators they never used the company's services. Another case involved more than $50,000 in bills claiming over 200 visits by a Medicaid subscriber when, per the allegations, not even one visit was actually made. Highlighting the contrast between the alleged fraud and the provider's noble-sounding mission, a former employee of Nature's Reflections recalled Leak telling him "It doesn't matter if you actually see [patients], you're not actually helping people." A grand jury is expected to be convened soon to decide whether to proceed with formal charges against Leak and Nature's Reflections.
Combating Medicaid Fraud, Protecting America's Investment in Care
Medicaid exists to help the nation's poorest individuals obtain health care. Along with the Children's Health Insurance Program, the agency helps more than 43 million children obtain the care they need and deserve. Medicaid fraud threatens this pursuit and, ultimately, steals money from every U.S. taxpayer. If you have knowledge regarding a case of Medicaid fraud, you can help fight this epidemic. Call to arrange a consultation with our Medicaid fraud attorney. We handle cases throughout the country including in Northern California and the Miami area.
See Related Blog Posts:
Health Care Fraud Recovery Numbers For 2014 and the False Dichotomy of Prevention and Prosecution
California Whistleblowers' Law Firm Shines a Spotlight on Medi-Cal Fraud
(Image by Nic McPhee)