Often, Medicare fraud is brought to light because a brave employee saw a wrong and spoke up.  Notably, however, insiders are not the only ones who can bring a Medicare fraud whistleblower lawsuit (aka a qui tam action).  Medicare beneficiaries can also witness and report Medicare fraud.  We are proud to partner with Medicare beneficiary whistleblowers  in addition to working with current/former employees on health care fraud matters.  We investigate the whistleblower's concerns and, when appropriate, file suit.  Our mutual goal is recovering wrongfully diverted funds and preventing on-going/future frauds.  As a Medicare fraud whistleblower's law firm, we also vigilantly work to protect the whistleblower from retaliation and ensure s/he receives fair compensation should the information leads to a recovery.
Example 1: Over $5 Million Recovered in Action Initiated by Medicare Beneficiary Whistleblowers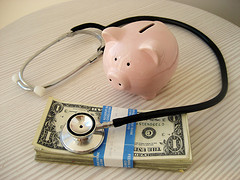 In Fall 2012, RxAmerica (a subsidiary of CVS) agreed to pay $5.25 million to settle a Medicare fraud action that consolidated two suits brought by Medicare beneficiaries.  According to Law360, Robert Fischer filed suit against RxAmerica in a New York federal court after noticing suspiciously large payments on an Explanation of Benefits ("EOB") report sent to him by Medicare.  As explained in a Business Wire report, Jan and Max Hauser also filed suit against RxAmerica bringing their claim in a North Carolina federal court.  The Hausers also carefully reviewed an EOB statement and they noticed that RxAmerica was charging the government more money for prescription drugs than had listed in the Plan Finder tool they had used when selecting their Medicare Part D plan.  This discrepancy meant the Hausers consumed their allowed benefits faster than expected/promised and had to pay out-of-pocket for their prescription medications.