No matter how long we serve as a law firm for Medicare fraud matters, we continue to be appalled by the nature of these crimes.  These crimes often involve more than just shifting money into the perpetrators' wallets.  Medicare fraud often directly impacts the care beneficiaries receive or, in some cases, the care they don't receive.  We are also disturbed by the number of people involved in certain frauds like the wide-ranging scheme to profit from prescribing unneeded medications to nursing home residents.  While there are often more active participants than we'd like to imagine (i.e. more people willing to risk others' well-being for profit), many more are silent observers.  It is these individuals who have the most power when it comes to fighting fraud – they can become the whistleblowers in False Claims Act whistleblower litigation.
A Drug Marketing Scheme Involving Numerous Companies and Individuals
Earlier this year, The Kentucky Center for Investigative Reporting examined a plot to profit from using pushing the (over)use of certain medications by nursing home residents.  To understand the schemes, one needs to know that specialized companies operate nursing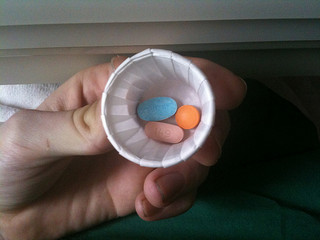 home pharmacies.  These providers, including PharMerica and Omnicare "occupy a strategic place in the flow of drugs to nursing home patients," buying medications from pharmaceutical manufacturers and often repackaging them in foil packs referred to as "bingo cards" before dispensing them to nursing home residents via the company's consulting pharmacists.