Recently, our firm reported on the problem of institutions of higher learning abusing the public's trust and breaking the law in connection with federal student loans and federal laws on student recruitment.  Sadly, those are not the ways colleges and universities abuse and misuse federal taxpayer funds.  Our education fraud attorney is closely monitoring developments involving federal education grant fraud.  These frauds are a form of theft from the American taxpayers and they also divert money from important education and research programs.
School Agrees to Pay $4 Million to Settle Education Grant Fraud Claims
In March, a federal court sitting in Sacramento announced that Bard College agreed to pay $4 million to resolve claims initially raised by two former students who attended a Master of Arts program at Paramount Bard Academy in California via the False Claims Act's ("FCA") qui tam provisions.  The government later intervened in the case.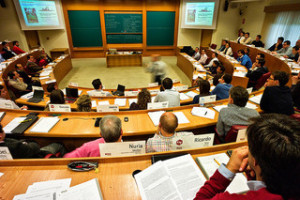 The lawsuit alleged that Bard, a nonprofit school based in New York state, received funds from the Department of Education's Teacher Quality Partnership Grant Program but failed to comply with the grant's conditions.  Additionally, the suit claimed that Bard abused Title IV student loan money by applying funds to campuses that had not yet received necessary accreditation.  Although Bard agreed to pay to settle the case, it is important to note the school did not admit to the allegations in the complaint.