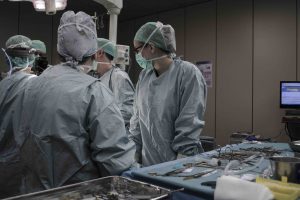 On November 28, the U.S. Department of Justice (DOJ) announced a $1.2 million settlement with Cardiovascular Consultants Heart Center, known as CVC Heart Center, and its shareholder physicians. CVC Health Center is a cardiology clinic with offices in Fresno and Clovis, California.
The CVC Heart Center along with Dr. Kevin Boran, Dr. Michael Gen, Dr. Rohit Sundrani, Dr. Donald Gregory, and Dr. William Hanks resolved state and federal False Claims Act (FCA) allegations based on their allegedly performing medically unnecessary tests and billing state and federal health care programs for them.
If you are aware of any medical false billing to a California or federal health care program like Medicare or Medi-Cal, contact the San Francisco health care fraud lawyers of Brod Law Firm right away. You may have information that would be important to the authorities. You may also have standing to bring a qui tam suit on behalf of a state and/or federal government.