The government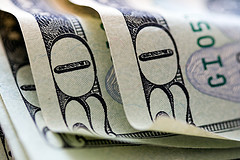 is, in many ways, a large business.  Given its size and the breadth of its duties, the government relies on individuals and companies for a wide range of goods and services.  However, because of the government's special position, government contracts often contain clauses unique to agreements between the government and private entities.  When contractors knowingly violate these clauses, they commit fraud.  Government contract fraud is ultimately a fraud on all taxpayers and a way of stealing from already strained coffers needed for important services like education, health care, and national defense.  Our government contract fraud law firm partners with whistleblowers to fight these wrongs.
$11.38 Million Settlement in Case Alleging Government Contract Fraud and Violation of Price Reduction Clause
On May 31, the Department of Justice ("DOJ") issued a press release announcing that Deloitte Consulting LLP ("Deloitte") has agreed to pay $11.38 million to settle claims it violated a pricing clause in its federal contracts.  According to the government, the General Services Administration ("GSA") awarded Deloitte a contract in 2000 pursuant to which the consulting company was to provide information technology services.  Under the agreement, if Deloitte offered a lower price to specific commercial customers during the term of the contract, it was also required to reduce to price the company charged the government.  In a lawsuit filed under the False Claims Act, the government alleged that Deloitte violated the price reduction clause between 2006 and 2012 and charged the government more than comparable commercial clients.  It is important to note that the settlement is not an admission of wrongdoing.