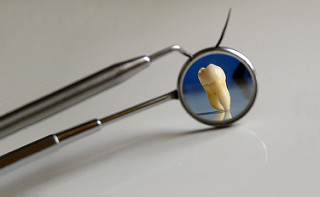 Health care fraud touches almost every part of the American health care system and dental care is no exception.  While dental services are typically not covered by Medicare, Medicaid requires states to include dental care for covered children and states can elect whether or not to cover dental care for Medicaid-covered adults.  When dental fraud targets Medicaid dollars (or other government programs such as Tricare), children and adults can be deprived of an important aspect of overall health and taxpayer money is diverted from its intended purpose.  Our dental fraud law firm works with whistleblowers using both state and federal False Claims Acts to bring the perpetrators to justice.
Two Examples of Medicaid Fraud Allegations Involving Dental Services
In February, according to a press release from the Department of Justice, a Missouri dentist entered a guilty plea to allegations he conspired to commit Medicaid fraud and to collect over $167,000 in connection with claims for orthodontic devices purchased for child patients in his dental clinics.  In his plea, the dentist admitted he and his co-conspirators billed Medicaid claiming the devices were intended as a form of speech aid prosthesis when they were actually a method of straightening teeth without the use of braces.  Although the Medicaid code used meant the claims were pre-certified, they should have been filed under a different code which would have required pre-authorization.  In his plea, the dentist admitted the patients had not received and did not qualify for orthodontic treatment so Medicaid would not have covered the claims.  The defendant further admitted that the co-conspirators paid around $50 per device, but billed Medicaid for approximately $695 per device (the maximum allowed for a speech prosthesis).