It is a simple concept — health care should be dictated by the patient's needs rather than the provider's fiscal interest.  While most providers adhere to this core principle, far too many do not, especially in the long-term and nursing home care arenas.  Nursing home billing fraud, including rehabilitative therapy fraud, is a violation of patient trust and medical ethics as well as a serious financial wrong that diverts money away from genuine medical needs.  As a Medicare billing fraud law firm, we monitor this area of law closely and we fight back by working with honest whistleblowers who come forward to report these wrongs.
DOJ Press Release Details Alleged Frauds in Recently Settled False Claims Act Case
A Department of Justice ("DOJ") press release issued on January 12 demonstrates the DOJ's continuing commitment to supporting whistleblower-led Medicare billing fraud claims in 2016.  Kindred Healthcare Inc. and its subsidiaries RehabCare Group Inc. and RehabCare Group East Inc. (collectively "RehabCare") have agreed to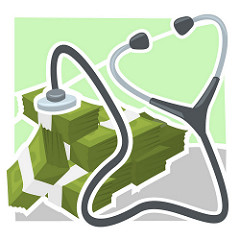 pay $125 million to resolve a False Claims Act ("FCA") lawsuit.  RehabCare is the nation's largest provider of rehabilitative therapy, contracting with over 1,000 nursing homes nationwide to provide patient care.  Four nursing homes will also pay a total of $8.225 million in connection with the settlement.   While the settlement resolves the claims, it is not an admission of wrongdoing and all claims detailed below remain allegations.