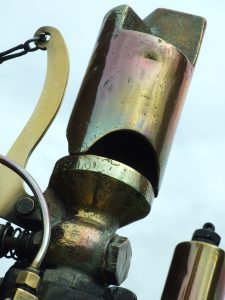 There was an unexpected outcome in the unique case of Wadler v. Bio-Rad Laboratories, Inc., et al., when a federal judge in the Northern District of California ruled the Sarbanes-Oxley and Dodd-Frank Acts' whistleblower protections preempted attorney-client privilege. This ruling allowed Sanford Wadler, the former general counsel of Bio-Rad Laboratories, Inc., to bring file a whistleblower action against his previous employer, take the case through trial, and receive compensatory and punitive damages.
Wadler v. Bio-Rad Laboratories, Inc., et al.
In 2015, Wadler brought a lawsuit against Bio-Rad for firing him in retaliation for investigating potential violations of the Foreign Corrupt Practices Act (FCPA) in China and taking his concerns to the company's audit committee. These concerns arose after the company's officers learned in 2009 that there were FCPA violations in Vietnam, Thailand, and Russia. The company determined that it needed to investigate whether similar violations occurred in China. An outside law firm determined there was no evidence of FCPA violations in China. However, Wadler believed this was not actually the case and continued to look into these issues, even going to the company's audit committee about them.
Bio-Rad fired Wadler, who had been general counsel at the business for 25 years, shortly before the company was scheduled to present information to the Securities and Exchange Commission (SEC) and Department of Justice (DOJ) in regard to potential FCPA violations in China. Bio-Rad claims it let Wadler go due to performance issues related to his temper and paranoia.
Attorney-Client Privilege in Wadler v. Bio-Rad
Shortly before the trial regarding the retaliation, Bio-Rad sought to exclude evidence, including documents and testimony, at trial based on the fact that this evidence was protected by the attorney-client privilege, which the business had never waived. The attorney-client privilege means private communications between an attorney and his or her client are secret. The attorney is not entitled to tell third parties anything the client has said without explicit permission from the client. This principle establishes trust between clients and their attorneys, without which full and effective representation would not be possible. Due to attorney-client privilege, in-house counsel for a business may have information regarding fraudulent actions by the business yet not have the ability to speak up about these issues. However, Wadler overcame this issue in his case against Bio-Rad. The federal judge found that whistleblower protections for individuals who bring information in regard to fraud and other federal crimes overrules attorney-client privilege.
The Issue Will Likely be Appealed
It is highly likely that Bio-Rad will appeal the decision to the Ninth Circuit, which will have the power agree with the lower court's opinion on attorney-client privilege in whistleblower actions or may overtime the ruling and dismiss the case or send it back for a new trial.
Contact a California Whistleblower Attorney
If you believe you have information that your employer or another business is breaking the law, contact Brod Law Firm as soon as possible. An experienced whistleblower attorney can explain the process of bringing a whistleblower claim and your rights. Call us today at (800) 427-7020 to schedule a free consultation.
(image courtesy of Josh Rogan)