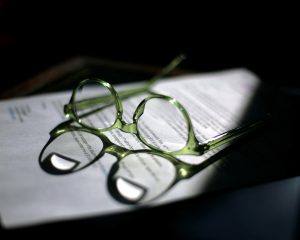 The U.S. District Court of the Southern District of California granted whistleblowers a significant victory this year. In the case of Erhart v. BofI Holdings, Inc., the district court found an employee's confidentiality agreement with his or her employer did not trump federal whistleblower's rights. In some circumstances, employees can gather confidential documentation as evidence of fraud, despite signing a confidentiality agreement. Additionally, any retaliatory actions by the company against the whistleblower in relation to these confidential documents is unlikely to succeed.
Erhart v. BofI Holdings, Inc.
Charles Matthew Erhart was an internal auditor for BofI Federal Bank. After being let go, he brought suit against BofI under the Sarbanes-Oxley Act and other whistleblower laws based on the company committing fraud against the government and retaliating for his bringing evidence forward. He stated he was fired because he disclosed the bank's federal and state law violations to federal regulators.
After Erhart sued BofI, the company retaliated again by suing him for stealing and distributing confidential information. The company's suit is based on breach of contract, conversion, fraud, breach of duty of loyalty, negligence, unfair business practices, violating the Computer Fraud and Abuse Act, and more. Erhard responded to BofI's suit with 52 affirmative defenses, including his status as a whistleblower.
BofI then motioned for summary judgement on several of these defenses and asked the court to rule that whistleblowing was not a defense to BofI's claims. The district court judge granted BofI's motion in part. However, Erhart won a victory for whistleblowers. The court found Erhart is able to use whistleblowing as a defense.
What Does This Mean for Whistleblowers?
Private individuals who come forward against businesses or other people who are committing fraud against the federal government must often gather complex and confidential evidence to prove their claims. This federal district court protected whistleblower's right to do just that without a business being able to retaliate.
The district court judge found that in addition to the letter of the law, public policy favors protecting whistleblowers above protecting the interests of a business's confidentiality agreement. Also, whistleblowers can take company documents that expose fraud to substantiate their claims of fraud and to mitigate the chance that evidence of fraud will be destroyed before the government can investigate.
Limits to Whistleblower Protections
While Erhart can use his whistleblower status as a defense against BofI, whistleblowers cannot appropriate any confidential information they want. The judge stated whistleblowers should limit the documents they obtain to those that are related to the fraud and reasonably necessary to pursue the fraud case. When individuals disclose confidential information that is reasonably necessary to pursue the fraud or retaliation claim, then that individual is protected and the business cannot enforce the confidentiality agreement.
Contact a San Francisco Whistleblower Attorney Today
If you believe you have evidence that your employer is committing fraud against the federal government, contact the experienced whistleblower attorneys of Brod Law Firm today. A lawyer can help you understand your potential claims, the evidence that may be necessary to pursue these claims, and how the law protects you from retaliation.
Call Brod Law Firm at (800) 427-7020 to schedule a consultation and learn more.
(image courtesy of Bob Brents)