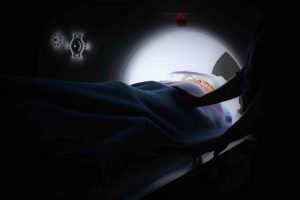 Elaine C. Lat, 47, of Fontana, California, owned and operated the Star Home Health Resources, Inc., a home health agency. As the chief operating officer, Lat implemented an illegal kickback scheme through which she would pay physicians, marketers, and other professionals in cash or checks from Star Home's accounts for referrals of Medicare patients. Between May 2008 and May 2016, she paid more than $1.25 million in illegal kickbacks for these referrals. She then received more than $8.5 million in reimbursements from Medicare for services provided to patients the facility gained through the illegal kickback scheme.
Sentencing for Illegal Kickbacks
Lat pleaded guilty in May 2017 to one count of conspiracy and four counts of paying illegal kickbacks. She was sentenced in November 2017 to 30 months in federal prison and ordered to pay $41,930 in restitution to Medicare.
Co-Conspirators to be Sentenced
Lat was not the only one involved in the scheme. There were five other defendants charged in relation to the same kickback scheme. Her parents, Errol Lat, 73 and Thelma Lat, 72, pleaded guilty to conspiracy to pay illegal kickbacks and four counts of paying illegal kickbacks. They are schedule to be sentenced in March 2018. Corinne Chavez, 34, a marketer for Star Home, pleaded guilty in June to conspiracy to pay and receive illegal kickbacks. She will be sentenced in June 2018.
Co-Conspirators Pleaded Not Guilty
Dr. Kain Kumar, 54, a physician who received kickbacks from Star Home, pleaded not guilty to 19 charges of conspiracy to receive illegal kickbacks, engaging in health care fraud, and illegal prescribing of controlled substances. The indictment against Kumar states Star Home received $4,398,599 in Medicare reimbursements due to Kumar's illegal referrals. His case is schedule to go to trial in May 2018.
Another physician, Dr. Kanagasabai Kanakeswaran, 65, is charged with receiving illegal kickbacks in a separate case. He also pleaded guilty and is set to go to trial in January 2018.
How Health Care Fraud Cases Come to be
The case against Lat and her co-conspirators was based on an investigation by the Federal Bureau of Investigation, the Department of Health and Human Services, and the Drug Enforcement Administration. All of these organizations and some others investigate various types of health care fraud. However, many health care fraud cases are discovered by private citizens coming forward with incriminating information.
When a private citizen files a lawsuit based on the federal or state False Claims Act on behalf of the government, this is known as a qui tam suit. It is filed under seal. The government is notified, giving it time to investigate the allegations, before it must decide to join the suit or not. If the government obtains a court award of settlement from the defendant, then the whistleblower may receive part of this compensation.
If you work in a medical facility or with a health care provider, and you believe you have information regarding fraud or illegal activity, contact a San Francisco health care fraud lawyer from Brod Law Firm as soon as possible. Call (800) 427-7020 to schedule a free consultation.
(image courtesy of Ken Treloar)