Last week, we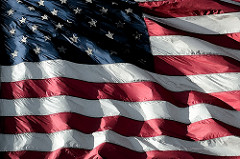 wrote about the importance of the False Claims Act as a tool for fighting defense contract fraud.  This week, we continue that discussion by focusing on a case that we touched upon in last week's post.  This case stands out as particularly egregious of allegations that, if true, could have cost countless military members their lives.  It is an important example of the type of military contract fraud that honest whistleblowers can help bring to an end when they partner with the team at our government contract fraud law firm.
Defense Contractor to Pay $3 Million to Settle Allegations Regarding Ballistic Helmets that Failed Safety Tests
Earlier this year, the Department of Justice ("DOJ") issued a press release announcing that ArmorSource, LLC would pay $3 million to settle a lawsuit filed pursuant to the False Claims Act.  As the DOJ explains, the U.S. Army entered into a contract with ArmorSource in 2006 pursuant to which the company was to manufacture Advanced Combat Helmets ("ACHs").  ACHs are used by soldiers in combat and made out of Kevlar to help provide ballistic protection for the wearer.  According to the government, from 2006 to 2009, ArmorSource provided the Army with ACHs that did not conform to the requirement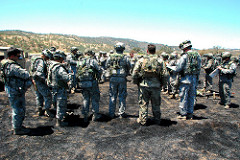 s in the government contract and did not meet contract performance standards.  The Army began recalling the ArmorSource helmets in May 2010 after several lots failed ballistic safety tests.
As Benjamin C. Mizer, Principal Deputy Assistant Attorney General and head of the Justice Department's Civil Division, states: "The U.S. government relies on contractors to manufacture equipment that is critical to the safety of our men and women in uniform, and equipment that fails to meet performance standards not only cheats taxpayers, but can put lives at risk."  Director Frank Robey of the U.S. Army Criminal Investigation Commands Major Procurement adds: "Not conforming to contract requirements, failing to meet performance standards, and failing to pass ballistic safety tests for the helmets that protect the very heads and lives of our young men and women who serve this nation is incredibly unconscionable."
The False Claims Act lawsuit against ArmorSource was filed pursuant to the Act's qui tam provision by two employees of an ArmorSource subcontractor.  Pursuant to the provision, the whistleblowers will receive $450,000 for their role in helping the government recover money from the contractor.  We must add that ArmorSource has not admitted any wrongdoing and the claims in the lawsuit remain unproven allegations.
The Special Threat of Defense Contract Fraud
An Associated Press article from late 2014 (carried by the Military Times) cites DOJ lawyers who say that the military isn't necessarily more vulnerable to corruption that other organizations of its size, "but that the same elements that can set the stage for malfeasance — including relatively low-paid workers administering lucrative contracts, and heavy reliance on contractor-provided services — also exist in the military."  Perhaps, but certainly we owe a special duty to our military personnel and to the American taxpayers to work to stop and redress defense contract fraud.  After all, defense contract fraud can put both taxpayer money and military lives in jeopardy.
If you believe you have information about a case of defense contract fraud, please call our law firm at (800) 427-7020.  Our team is well-versed in the complex details of the False Claims Act and prepared to partner with whistleblowers to file lawsuits that can help bring an end to these crimes against our taxpayers and our military.  With the False Claims Act and with the help of our defense contract fraud law firm, one person truly can make a difference.
See Related Blog Posts:
Using the False Claims Act to Fight Defense Contract Fraud
The False Claims Act: What it Does and How Private Whistleblowers Can Use It
(Flag image by Stuart Seeger; Image of military personnel (helmets may not be those discussed in article) by California National Guard)