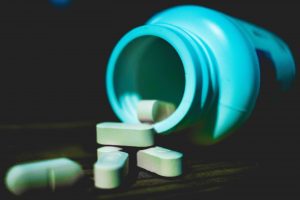 Ever since the passage of the Affordable Care Act in 2010, all violations of the Anti-Kickback Statute (AKS) have been actionable under the False Claims Act (FCA). In plain language, this means that, if you are aware that people in your workplace are defrauding government agencies, you can file a qui tam lawsuit, also known as a whistleblower lawsuit, on behalf of the government. California has become the most recent state in which the Department of Justice (DOJ) has taken legal action against a pharmaceutical company that, according to whistleblowers, engaged in fraudulent practices related to the marketing and promotion of an addictive drug.
The Drug, the Pharmaceutical Company, and the Fraudulent Activities
The drug at the center of the controversy is an analgesic mouth spray; the FDA has approved the drug only for the treatment of breakthrough cancer pain. Breakthrough pain, a phenomenon common in cancer patients, is when a patient is able to control his or her chronic pain through consistent use of medication but occasionally also suffers acute pain ("breakthrough pain") that requires additional medication. Thus, the approved uses for the drug were quite narrow. Despite this, the pharmaceutical company allegedly engaged in several prohibited practices in order to entice physicians and nurse practitioners to prescribe the drug for patients other than those for whom it was intended. Whistleblowers reported the following AKS violations on the part of the drug company.