Among the lessons we've learned as a Medicare fraud law firm is that fraud doesn't always look like you think it does or involve the type of services you'd typically expect.  Most people would presume a case of Medicare fraud would involve a geriatric doctor, senior care facility, provider of age-related medical devices, or maybe a general practitioner.  However, as the case discussed below reminds us, Medicare fraud extends into every facet of the health care industry.  It is only with the help of honest whistleblowers that we can hope to tame this growing beast.
Indictment Filed in Medicare Fraud Case Against Florida Ophthalmologist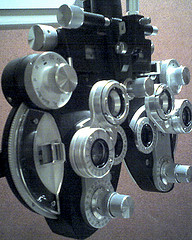 In April, the Justice Department announced the filing of a seventy-six count indictment charging South Florida Doctor Salamon Melgen with assorted counts tied to his alleged participation in a Medicare fraud scheme.  The charges include 46 counts of health care fraud, 19 counts involving filing false claims, and 11 counts of making false statements involving health care.  From January 2008 through December 2013, Melgen billed Medicare for more than $190 million and his practice received reimbursements in excess of $105 million.  Officials believe much of this money was received as the result of fraudulent actions.