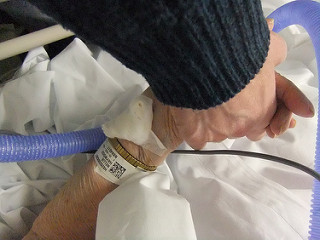 Hospice care workers are some of the most amazing people you'll ever encounter.  Not only do they care for people in their final days, they also care for the patient's families.  All forms of Medicare fraud result in theft of taxpayer's money and endanger the health of beneficiaries, but there's something particularly insidious about hospice fraud.  Our Medicare fraud attorney is honored to work with private individuals who observe these wrongs and step forward to help stop them.
FBI Reports on Case of Hospice Fraud
Last week, the FBI posted a report dealing with a case of hospice care fraud in Oklahoma (note: all assertions in this post regarding the case are per the FBI's report).  P.K. owned a hospice center and, together with certain colleagues, submitted fraudulent claims to Medicare totaling in the millions of dollars.  From June 2010 to July 2013, the conspirators did not comply with the rules and regulations governing Medicare-eligible hospice centers.  They actively concealed the actual health status of patients and falsely reported the treatment provided, including claiming nurse visits that never actually occurred and altering files to make patients appear sicker than they actually were.  While hospice is intended for the terminally ill, specifically patients with a life expectancy of six months or less, many patients remained at the center for five to seven years.  When an audit was performed to review services in the state, P.K. provided falsified documents to those conducting the audit.