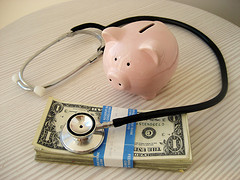 The False Claims Act ("FCA" or "the Act") is one of the most important tools we have in the fight against health care fraud and other frauds on the federal government. When an organization or individual knowingly takes more money from the government than the law allows or otherwise submits a false claim to the government, the FCA allows the government to recover triple damages plus an appropriate penalty. Examples of false claims include overcharging Medicare for medical treatment and supplying the military with goods that don't meet contractual requirements. The Act has a special qui tam provision that allows individuals to act as whistleblowers and bring claims on the government's behalf, a critical tool because fraud is difficult to uncover without help. Although the law provides whistleblowers with a substantial reward for their time and effort if their case leads to a recovery via either a settlement or judgment, most whistleblowers are motivated by a desire to do the right thing and our government fraud law firm is proud to help them.
Recently, we've looked back on the success of the FCA in 2015. Today, we look ahead at what 2016 may hold in the health care fraud arena, the sector responsible for the largest share of FCA recoveries in 2015. Becker's Hospital Review, a leading journal for the health care industry, identifies the following five trends expected to fuel FCA recoveries in the coming year[1]:
Extrapolation – Extrapolation involves examining a sample of payment claims and applying the information learned to all similar claims filed by the same organization. This is a useful shortcut in cases alleging large-scale fraud. Defendants have contested (and will likely to continue to fight) the use of extrapolation claiming it unfairly lowers the government's burden of proof, but courts have largely ruled in the government's favor.