Few d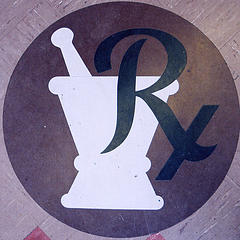 ecisions are as important as those regarding our health and the health of our loved ones.  Decisions about medications, like many other health-related issues, involves a weighing of risks and benefits.  With increased direct-to-consumer advertising and pressure on doctors from corporations, this calculus can be extremely hard.  Americans must be able to trust that information released by pharmaceutical companies is accurate.  In some cases, pharmaceutical company fraud can amount to a violation of the False Claims Act which means ordinary Americans have the power to fight back with the help of our health care fraud law firm.
Settlement in Suit Alleging Pharmaceutical Companies Misled Doctors and Others About Cancer Drug
On June 6, the Department of Justice ("DOJ") announced that Genentech Inc. and OSI Pharmaceuticals LLC will collectively pay $67 million to settle allegations the companies made misleading statements about the drug Tarceva.  A lawsuit filed under the False Claims Act alleged that, from 2006 through 2011, the companies made misleading representations to medical care providers about Tarceva's ability to treat certain non-small cell lung cancers.  In actuality, according to the DOJ, there was little evidence that Tarceva could treat these cancers unless a patient had never smoked or had a particular mutation in their epidermal growth factor receptor.