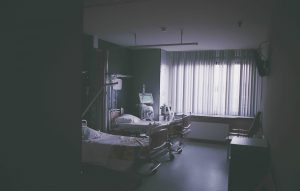 The U.S. Department of Justice (DOJ) announced August 18 that the owner and operator of five home health agencies located in the Houston area, Godwin Oriakhi, 61, was sentenced to 480 months in prison for conspiring to defraud Medicare and the Texas' Medicaid programs: Home and Community-Based Service (HCBS) and Primary Home Care (PHC), which are known as provider attendant services (PAS). The authorities found Oriakhi defrauded Medicare and the Medicaid programs for more than $17 million, making this the largest PAS fraud case in all of Texas' history.
More on Oriakhi's Fraud
Oriakhi pleaded guilty to two counts of conspiracy to commit health fraud and one count of conspiracy to launder monetary instruments in March 2017. This came after Oriakhi admitted that he and his daughter, a co-defendant in the case, and other members of his family obtained patients for his home health agencies through illegal kickbacks to patient recruiters, his office employees, and physicians. His five facilities receive hundreds of patient referrals this way.