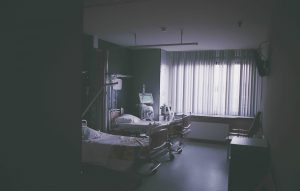 Michael Mirando, 40, previously a resident of Aliso Viejo, CA, was found guilty in May of 2017 on 15 counts of health care fraud. It took a federal jury less than half an hour to reach a verdict following the trial. At the end of October, Mirando was sentenced to eight years in prison and $3 million in restitution. Mirando's current home in Portland is also being forfeited to the authorities since he admitted it was purchased by the financial proceeds of the fraud.
Medical Facility Owner Submits False Bills
Mirando owned Holter Labs, which offered patients cardiac monitoring services using what was called a Holter monitor. It is an ambulatory electrocardiography device, also known as an EKG device that can be used while a patient walks and performs normal activities. Holter Labs would provide these devices to physicians who then prescribed the devices to patients in order to monitor their heart rates for 24 to 48 hours. Mirando would bill the patients' insurance companies for the day or two of use of the device. However, at the same time, he would tack on additional services that were not ordered or provided, like 30-day EKG tests, brain scans, and oxygen studies.